Why the Japanese are so healthy
Renowned for its advanced technology and immaculately planned cities, Japan also ranks high in the list of healthiest countries in the world, and countries with the highest life expectancy. It is no coincidence that the people of Japan are so hale and hearty, and the credit of such top-notch health goes to their traditional diet.
The Japanese have understood the implications of a good diet, and have been quick to incorporate healthy foods and cooking methods that best compliment optimum health. Awareness and subsequent elimination of junk food from the diet has been a key approach to the 'magical' Japanese diet. So what are the nitty-gritties of a traditional Japanese diet that lead to such good health? Let's find out.
Food in a traditional Japanese home will always be steamed. Unlike other cooking methods like frying, baking, or roasting, steaming food retains the nutritional value of food, so one can get an intake of the innate nutritional content. Apart from that, steamed food preserves the original flavour of the food, allowing for a more natural flavour. Apart from steaming food to emphasize the natural flavours, the Japanese also refrain from using flavour and taste enhancers like sauces or seasonings. Therefore they end up getting complete nutrition in the form of completely unadulterated food.
The traditional Japanese diet consists of minimally processed and seasoned foods, with a focus on seafood, soy food, fruits and vegetables, rice or noodles, tempura, and natural tea as a beverage. These naturally occurring and unprocessed foods provide the people with every single nutrient, without the addition of unhealthy substances like added sugars, artificial preservatives, salt, and fats. The cuisine usually focuses on a variety of smaller dishes, rather than fewer large dishes.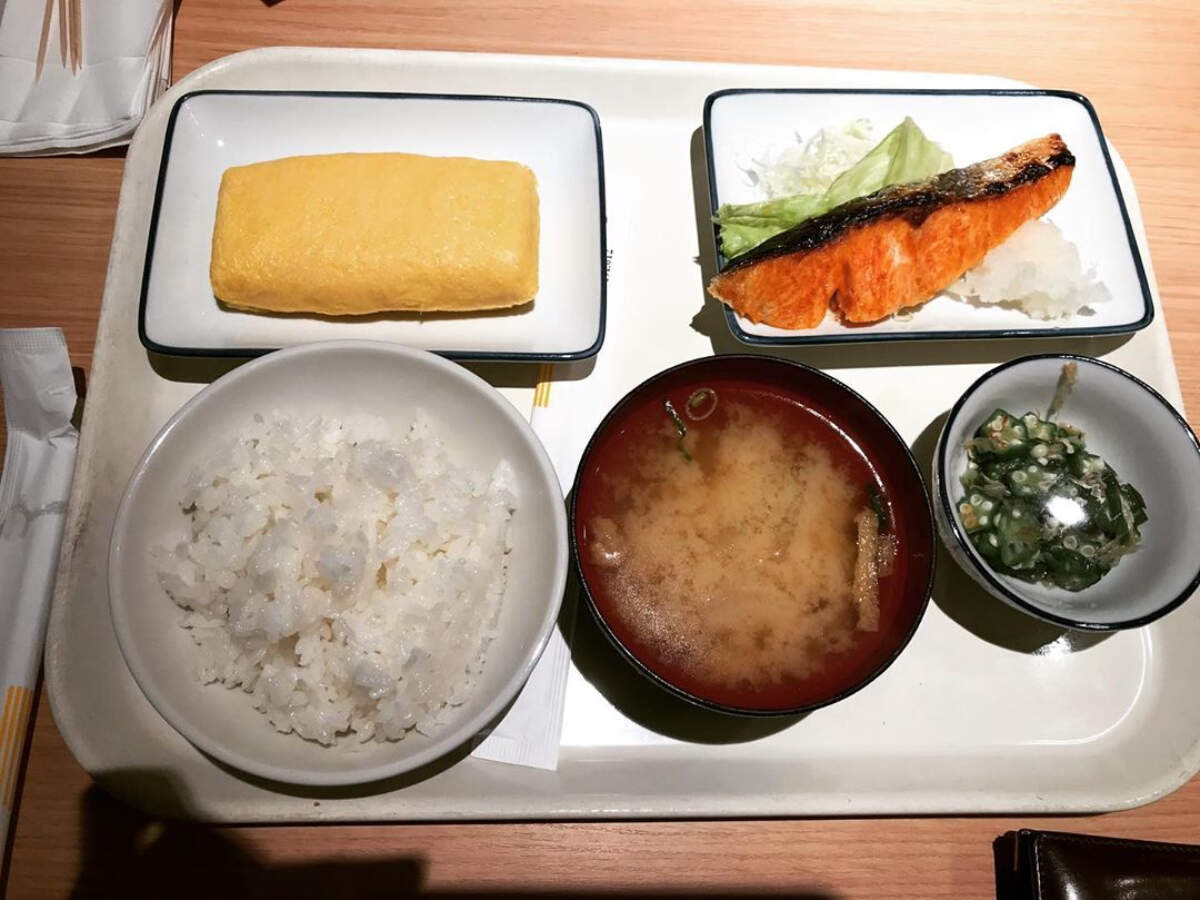 What is responsible for such good health among Japanese folk is the traditional diet. The modern Japanese cuisine is heavily influenced by Western and Chinese cuisines, and involves a larger amount of animal protein and processed foods. The modern Japanese diet has also become more inclusive of dairy products and alcoholic beverages, though they are used sparingly in households. Western styled restaurants in Japan are serving fast food like burgers and pizza, influencing a change in traditional Japanese cuisine. Since most Western foods require many cooking applications, the more traditional steaming is being accompanied with other methods like frying or broiling.
The traditional Japanese diet is rich in nutrients that play a big role in maintaining good health. Foods like seaweed and green tea are great sources of antioxidants which protect the cells from damage. Many fish consumed as part of the diet contain omega-3 fatty acids, which promote brain, eye, and heart health. Fruits, vegetables, and soybeans are rich in fiber, which improves digestive health, by reducing the risk of problems like constipation and irritable bowel syndrome. A combination of low calorie foods, no added sugar or fats, and small portions, promotes healthy weight and may even aid in weight loss. Foods part of the traditional Japanese diet eliminate most risk factors of heart disease like sugar and fat, therefore it helps to maintain heart health. All these factors culminate to maintain elite body health, which in turn is responsible for a longer life expectancy.
It is evident through the traditional Japanese diet how what you eat can influence your health and life expectancy. The japanese people are serious about their health, and a healthy diet has become a part of their lifestyle. The food they eat are so beneficial for their health that they rank among the top five in lists of countries with the best health, and highest life expectancy.
Related
You May Also like
About the author:
Vijin Kumar Varma
Note : All views expressed, and statements made, therein are those of the author solely and NewsReach/Vyomeen Media Pvt. Ltd. does not endorse and will not be responsible and/or liable for the same as well as for any contents of this article in any manner whatsoever, including without limitation for the veracity as well as verification of any of the above.